@fundition is the greatest crowdfunding platform based on the Blockchain Technology. With @fundition there are no intermediaries between the Founder and the Backer of any project thanks to the power of the Steem Blockchain. No fees, instant fund allocation, and a complete decentralized peer-to-peer system allow @fundition to be the best option for crowdfunding any project.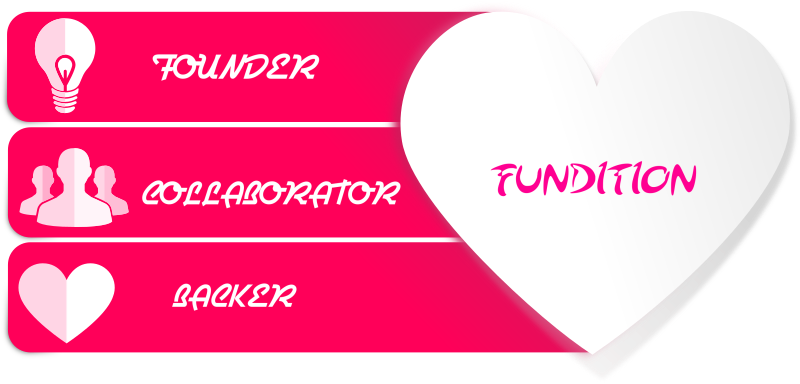 Founder: A founder is an user who has created a Fundition campaing. Founders have the power to establish beneficiaries to their campaigns remuneration at a fixed percentage.
Collaborator: Any user who decides to support a project asumes the role of caollaborator. The support given for a collaborator should not be ony financial, collaborators can spread the word of the project with some posts, can volunteer themselves to work along side with the project.
Backer: An user who decides tu support a project will be considered as a backer. Backers receive Heart Power when they choose to support certain project and those HeartPower will be transfered to the backers in the form of Steem Power to the backers Steem account.